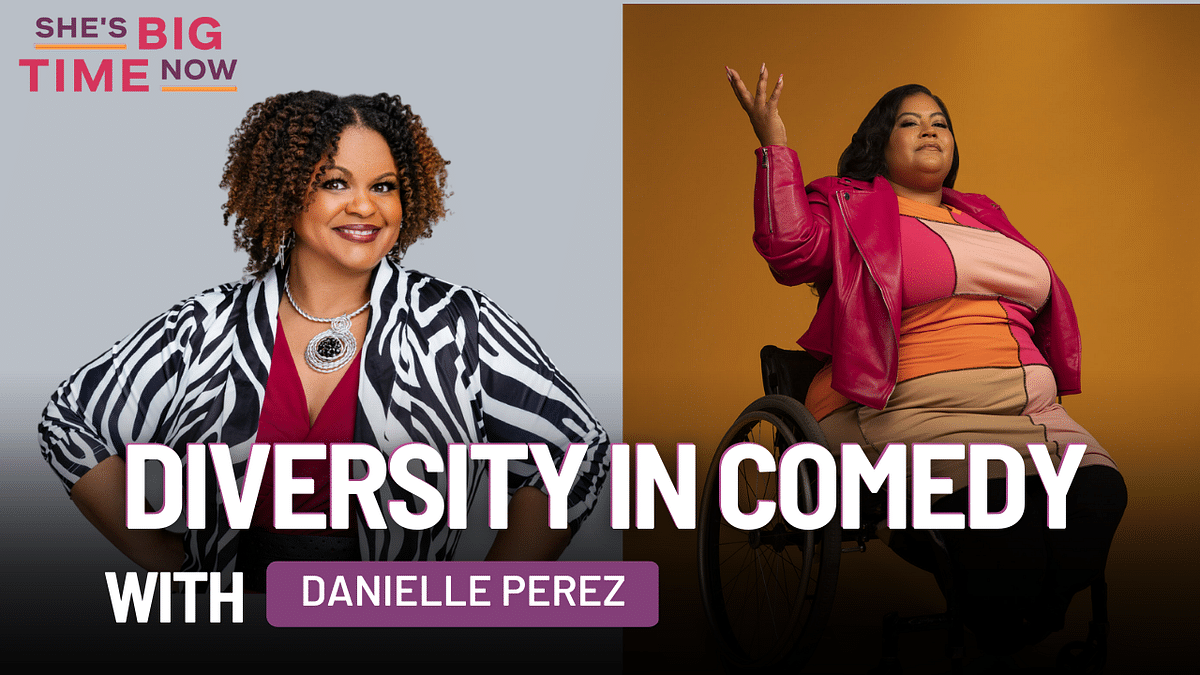 Episode #10 on She's Big Time Now: Paving the Way for More Diversity in Your Industry with Danielle Perez
Release Date: 3/23/2023
Biggest Takeaway: Danielle Perez shares her uniquely creative talent and serendipitous journey through tragedy to humor with us in this episode. Danielle reminds us that while it's ok to be inspired by others, one of the biggest factors to making it big is being true to yourself and finding your own path. Danielle is carving out her own lane in comedy and pushing for more inclusivity in arts and entertainment. She also shares how an unexpected opportunity on The Price is Right made her a household name. You don't want to miss this story!
Introducing Danielle Perez: Danielle Perez is a disability rights advocate and a rising star in the entertainment industry. In 2004, she survived a tragic accident that resulted in the amputation of both her legs below the knees, but that never stopped her from pursuing her dreams. Today, she's a Los Angeles-based comedian, actor, and writer. She has opened for Maria Bamford, Cristella Alonzo, and Nicole Byer. Danielle has also appeared in popular shows such as Curb Your Enthusiasm, Special, and Russian Doll, and has upcoming appearances on the Amazon series With Love and the Pitch Perfect spin-off series. With her talent and advocacy, Danielle is breaking barriers and paving the way for more diverse representation in comedy and acting roles.
In this episode you'll learn:
Why Danielle thinks authenticity is a key component of her success

Why she believes there is no defining moment where you feel like you've finally made it

How she mentally recovered from her accident and found purpose again in comedy

Diversity in comedy
Watch a clip of the episode on YouTube below and listen to the full episode here.
Have you had a moment of serendipity that altered your life?
Connect with us below!
Connect with Danielle: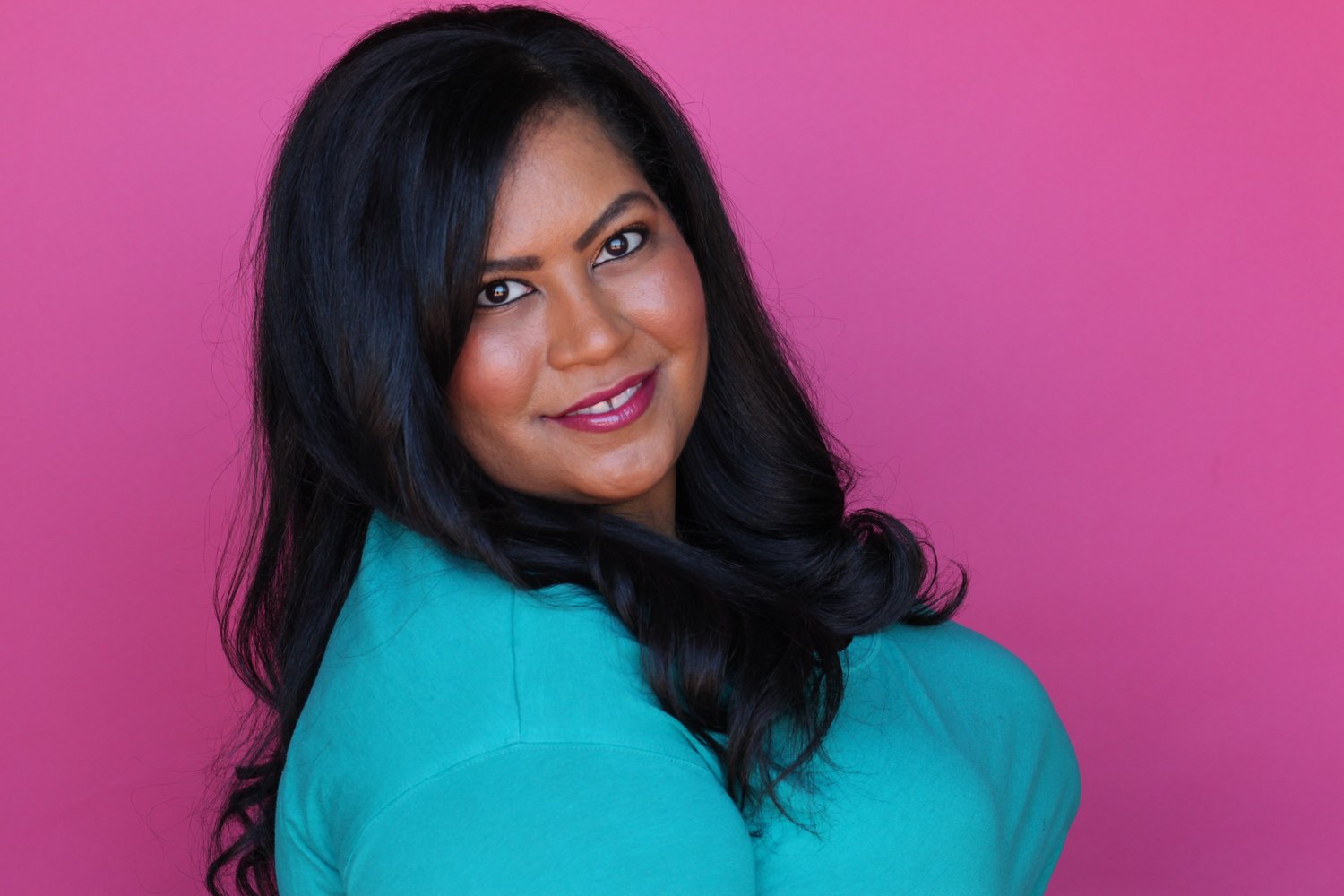 "You are allowed to change, grow, and evolve. We are always moving the goal post." - Danielle Perez
https://www.instagram.com/divadelux/
Connect with Joy: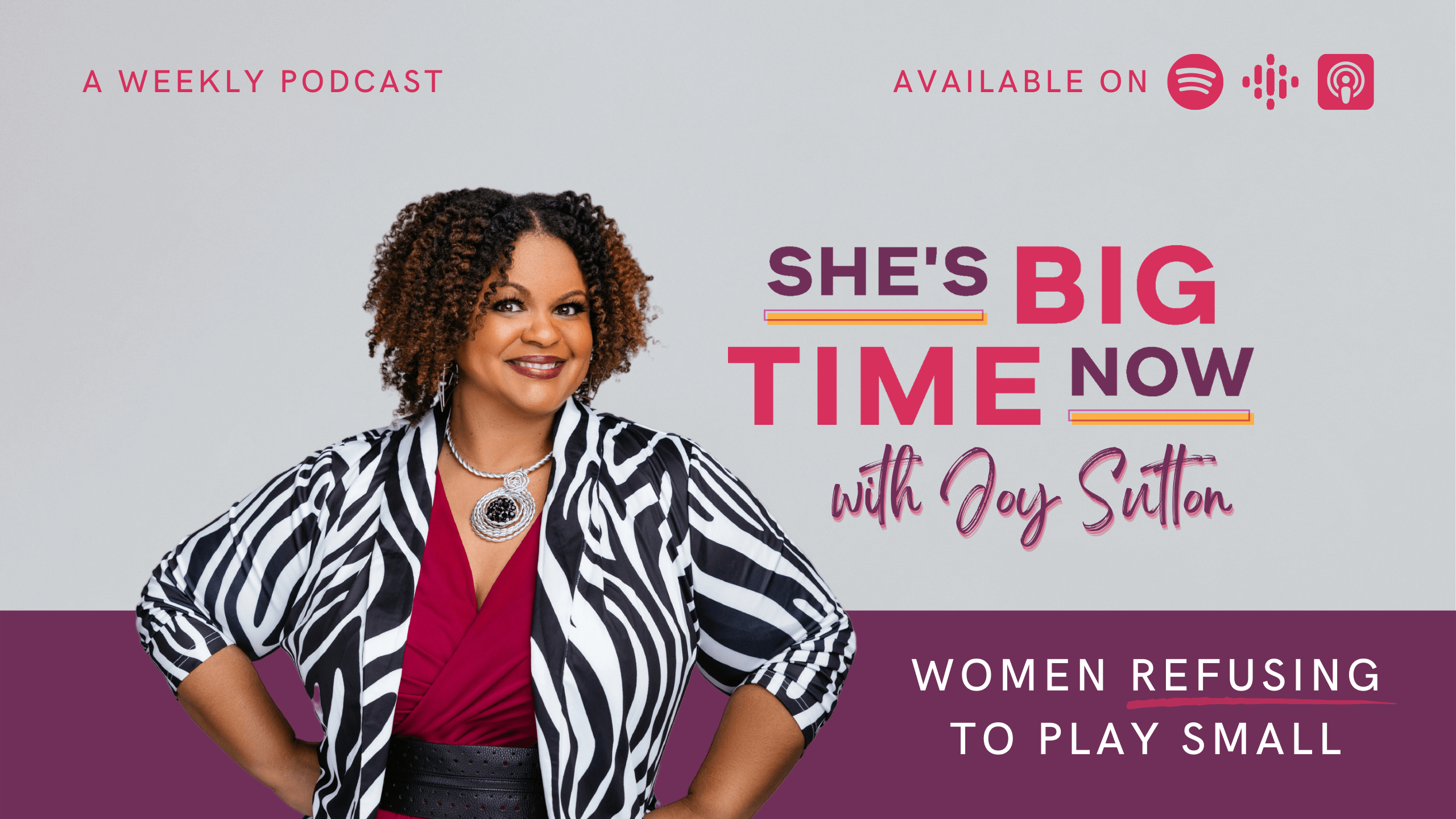 "When you show up authentically as you are, it lures the right people to you. Nobody can beat you at being you." - Joy Sutton
Subscribe to the show so you don't miss any more episodes, share, and leave a review so that others can find it: shesbigtimenow.com
https://www.instagram.com/joysuttonmedia
https://www.facebook.com/joysuttonmedia
https://www.linkedin.com/in/joy-sutton-671b0953
To book Joy for your event, visit www.thejoysutton.com
Leave me a voice message here: