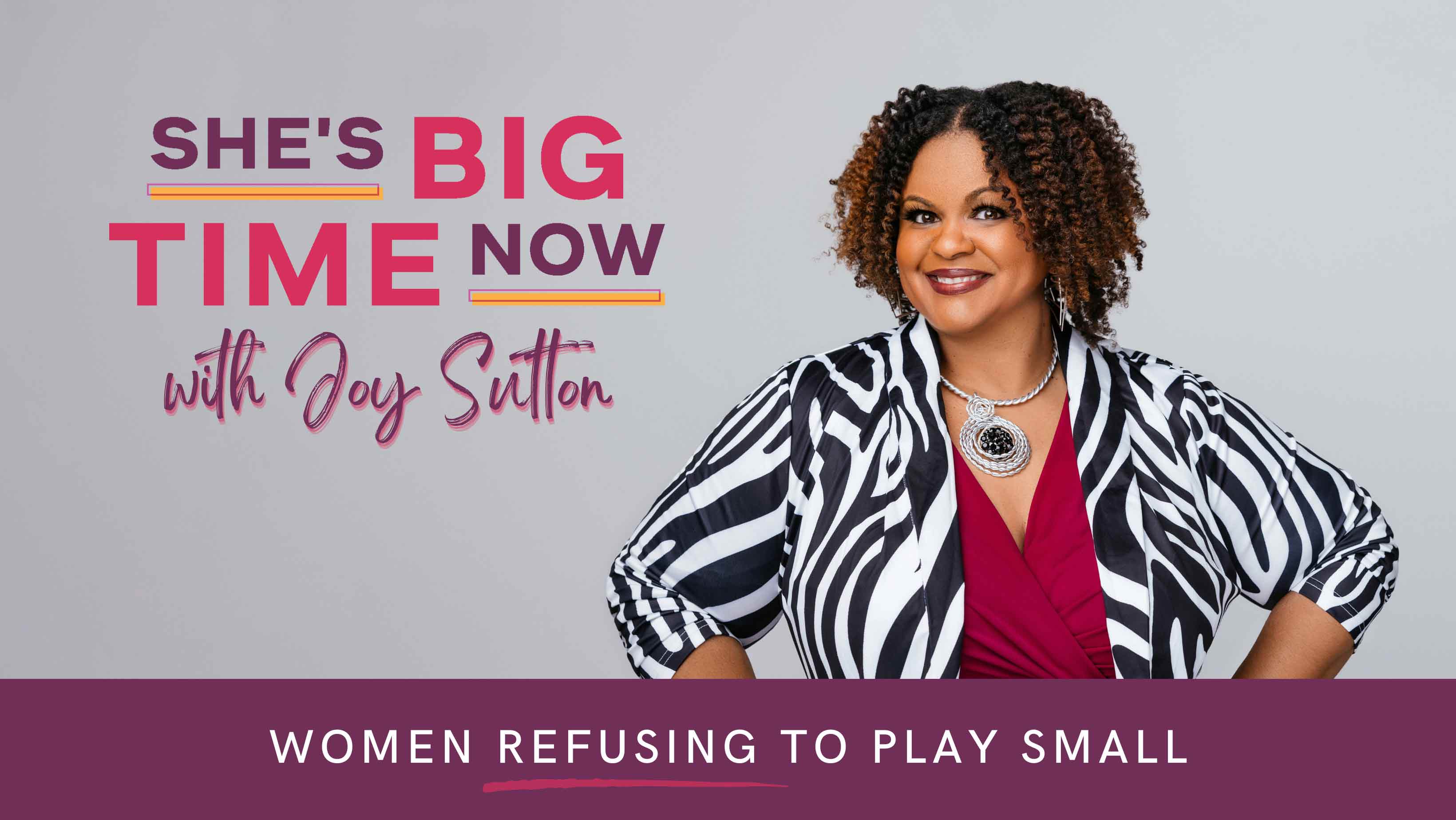 Have you ever wondered why some people "make it big" and others don't?

Is it talent, luck, determination, faith or something else? What we "do know" for sure is that success leaves clues.
Talk Show Host Joy Sutton, a motivational emcee and former TV journalist, has always dreamed of making it big time. She performed at the world-famous Apollo Theater as a child, launched a talk show on a CBS affiliate in her 30s, and recently has been featured in People magazine, Yahoo News and Showbiz Cheatsheet for her celebrity interviews. Yet, in her late 40s, Joy is ready to level up and believes she is destined for greater.
Believing bigger for your own life? Ready to impact and influence hundreds, thousands or possibly millions of people with your gifts? "She's Big Time Now" will give you the insight and inspiration to make it happen. You will feel challenged to stop playing small as we learn success secrets from women who have made it big!