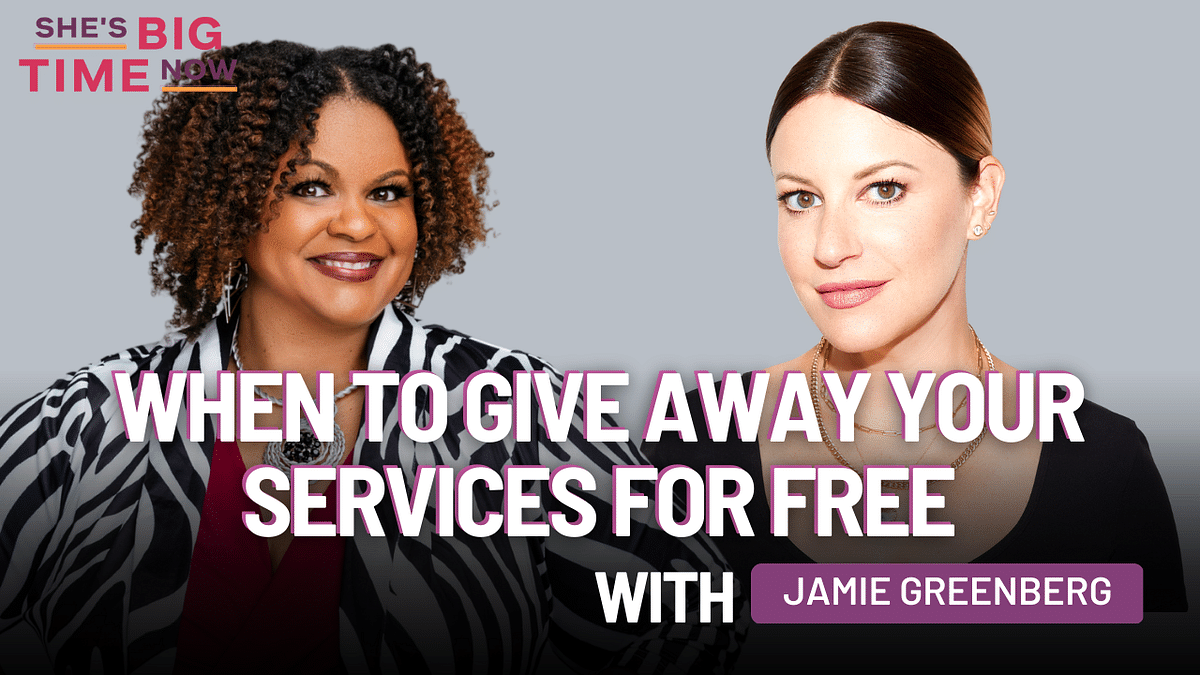 Episode #8 on She's Big Time Now: When to Give Away Your Services for Free with Jamie Greenberg
Release Date: 3/9/2023
Biggest Takeaway: One way to gain exposure when you are first starting out is to give away your services for free. At least it paid off for Jamie Greenberg, a celebrity makeup artist. She climbed the beauty industry ladder from retail by knowing when to give away her services to make strategic connections in the industry. She has now had big time success as a celebrity makeup artist, influencer, and owner of her own cosmetic brand.
Introducing Jaime Greenberg: Jamie Greenberg is one of Hollywood's most indispensable makeup artists and a highly sought-after beauty personality. Her work is seen on red carpet advertisements and is often featured in editorials for Allure, Elle, Cosmopolitan, Harper's Bizarre, and more. Some of her celebrity clients have included Tracee Ellis Ross, Chelsea Handler, Lizzie Caplin and Rachita Jones, just to name a few. Her unique voice within the industry has also led to many guest appearances on Good Morning America, Pop Sugar, and across the beauty blogosphere. In 2020, she launched her first cosmetic line. On the show, she shares how a random job at Ulta sparked her desire to become a makeup artist, how volunteering her services when others would not opened many doors in her career and led to big opportunities, how she's dealt with rejection from celebrities, and how she launched her very own cosmetic line.
In this episode you'll learn:
Why Jamie believes your attitude is critical to your success

How word of mouth is important, especially in the beginning

The jobs she worked while she was pursuing her dream

How Jamie began working with celebrity clients

How to keep going when you want to give up
Watch a clip of the episode on YouTube below and listen to the full episode here.
Have you given away your services for free and made a successful connection?
Connect with us below!
Connect with Jaime: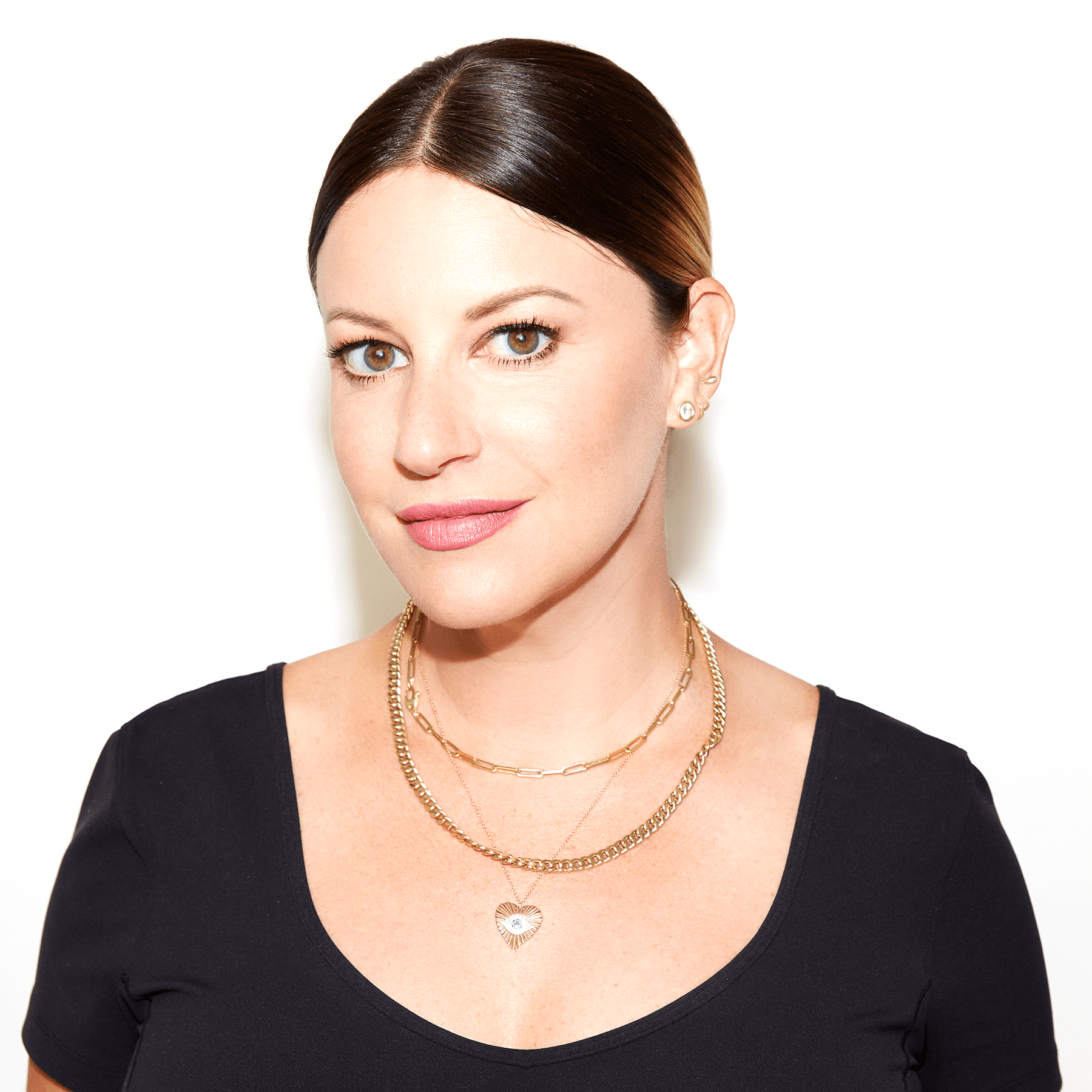 "Bringing a very high vibration and positive attitude gets you so far. People like to be around the light. So if you bring the light everyone is attracted to it." - Jaime Greenberg
https://www.instagram.com/jamiemakeup/
Connect with Joy: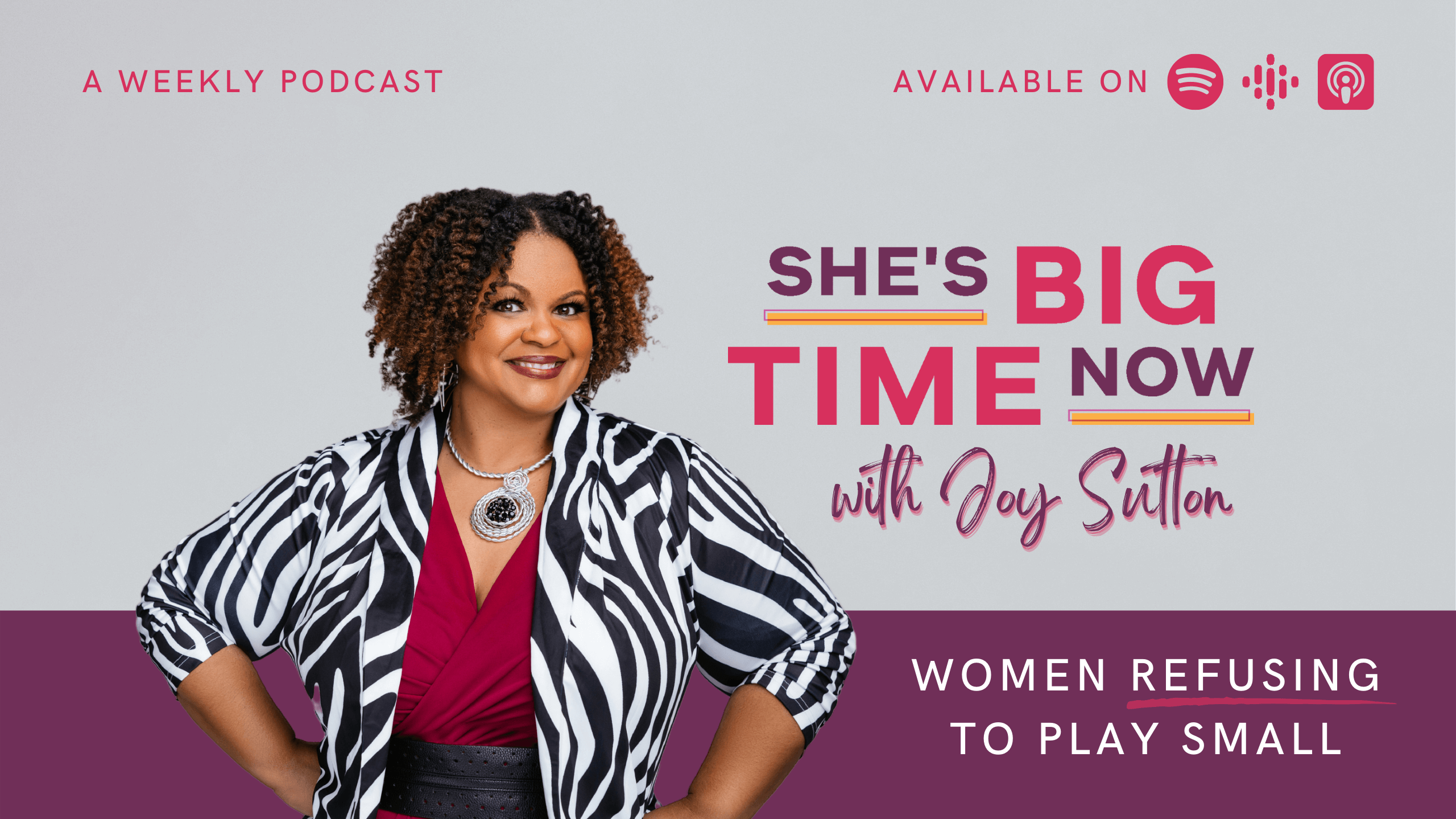 "The way you show up in the world matters. Be a showstopper." - Joy Sutton
Subscribe to the show so you don't miss any more episodes, share, and leave a review so that others can find it: shesbigtimenow.com
https://www.instagram.com/joysuttonmedia
https://www.facebook.com/joysuttonmedia
https://www.linkedin.com/in/joy-sutton-671b0953
To book Joy for your event, visit www.thejoysutton.com
Leave me a voice message here: