Season 1 (Part 1) Highlights from She's Big Time Now
I can't believe the ride we have been on during Season 1 of the "She's Big Time Now" podcast. Thirteen women have graciously stepped into the recording studio and stepped up by sharing their stories with us. I am so grateful for their time and for yours as well.
The first six women on the show had unique journeys that led them down their path to making it big time in their industries. Their stories of success leave clues for all of us to examine and inspire our own experiences. Remember, it's never too late to dream big. Let's dive into this golden wisdom!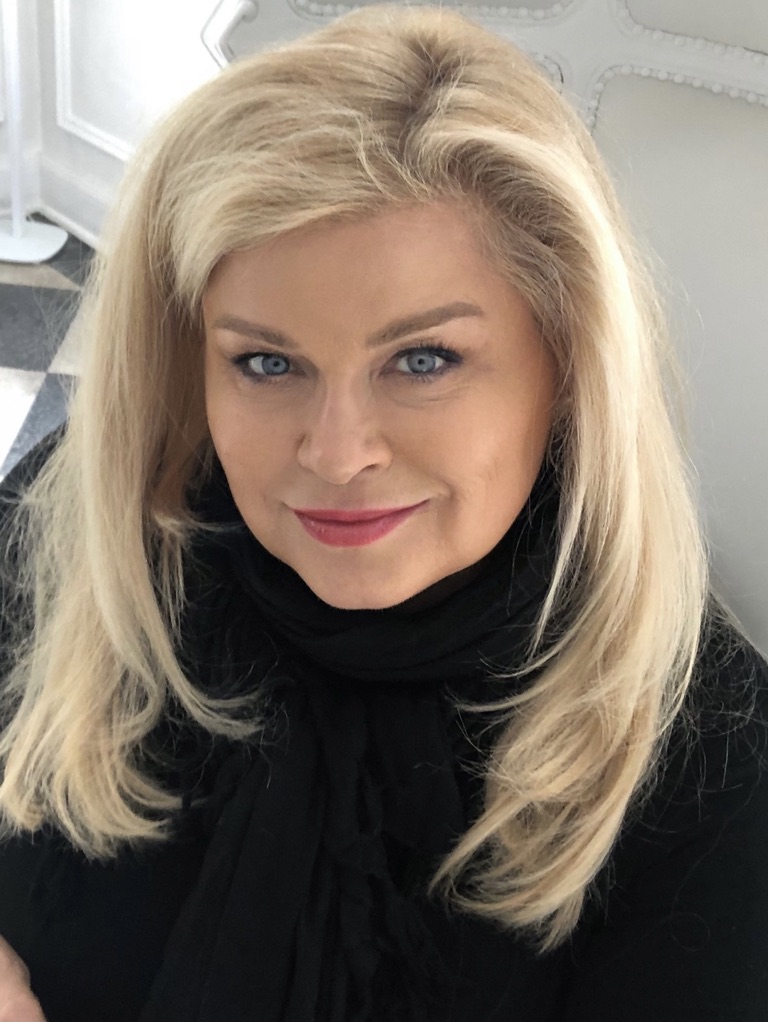 Sheri Salata
Her Story:

Sherri was the executive producer for the Oprah Winfrey Show for 26 years and Co-President of Harpo Studios and the OWN Network. After all of her success she realized that the career of her dreams wasn't leading to the life of her dreams and decided to pivot. Sheri is now an author, speaker, transformational coach and the CEO of her own brand, where she helps women reimagine their lives. In this episode, she shares how surrendering led her to the dream opportunity to work for Oprah, how she knew when it was time to walk away from the OWN network, and how she found the next great opportunity.

Quote:

"

I got that terrible rejection and I was flattened by it. And that's what pushed me into surrender.

"- Sheri Salata

Links:

Episode #1

: It's Never Too Late to Make Your Dreams Come True with Oprah Winfrey's Former Executive Producer, Sheri Salata

Jaymee Sire
Her Story:

Jaymee is a Food Network star and the host of the network's first official podcast- Food Network Obsessed. She has been on several Food Network shows, including Beat Bobby Flay, Food Network Star and Iron Chef Showdown. Jaymee also spent 15 years as a sports anchor, most recently on ESPN Sports Center. In this episode, Jaymee reveals how making a bold move during an interview with Celebrity Chef Bobby Flay led to open doors and the Food Network. She shares how she was able to rebound from being laid off at the height of her career at ESPN and why she doesn't recommend being laser-focused in your career.

Quote:

"

There is some luck involved. Some sort of right place, right time aspect. The second part is knowing what to do with it. What are you going to do with that moment? Like Wayne Gretzky said, 'You always miss 100% of the shots you don't take.

'"- Jaymee Sire

Links:

Episode #2:

Seizing Opportunities Even if the Answer is No with Jaymee Sire

Aubree Malick
Her Story:

Aubree is a six-figure business coach and virtual assistant guru who started her career as an elementary school teacher. Frustration over low pay, a long commute, and a strong desire to have quality time and flexibility with her children led her to take a leap of faith to start her own business. She has been named by Yahoo Finance as a top virtual assistant coach.

Quote:

"

We might have things that are placed on our heart, that seem crazy to other people, that might not make sense even to us in the moment. It was something that would keep me up at night. I felt like I was being called to be at home. I owed it to myself to lean into that and uncover what that could look like. Now, I am so glad that I did because I am helping other women experience that same thing. If it's something that's keeping you up at night, you owe it to yourself to at least pursue it.

" - Aubree Malick

Links:

Episode #3:

Taking the Leap to Go Full Time in Your Business with Aubree Malick

Julianne Sitch
Her Story:

Julianne made history in 2022 as the first female to coach a men's soccer team to an NCAA championship. Not only that, but she did it in her first season on the job at the University of Chicago, proving you don't have to be a man to coach men's sports.

Quote:

"

There's a lot of things in life that we can't control and there's a lot of things that we can control. One of the biggest things we can control is our attitude and how we want to approach and show up every single day. I am a big believer in positivity. I think mindset, how we see things, how we view things, how we act on things, that is a huge part that leads to people being successful just in their daily lives.

" - Julianne Sitch

Links:

Episode #4:

Setbacks are Opportunities for Comebacks with Julianne Sitch

Wahne Tubman
Her Story:

Wahne is the mastermind behind Soul Balm Sisters, a beauty and wellness company specializing in products and services designed to help you recharge your mind, body and soul. Wahne came to the U.S. as a child, but has always stayed connected to her Liberian roots, even using the power of African oils, butters and herbs to create handcrafted products. Her resilience and determination to cultivate a name for herself has gotten national attention and landed her in Essence Magazine. On the show, Wahne shares how she dealt with the naysayers, the strategies she used to build her confidence and overcome the fear of launching a business, and how she carved out a niche for herself in the beauty and wellness industry.

Quote:

"

In life you go through cycles, the same way you go up and you can also go down. If you don't have a very solid foundation, when you go down, you can get lost. My mother, my father, and my sisters instilled the sense of family in me and the importance of that. Community helps you. Making connections is part of entrepreneurship, networking, and being good to people.

" - Wahne Tubman

Links:

Episode #5:

Starting a Business After 40 with Wahne Tubman

Dr. Debi Silber
Her Story:

Dr. Debi, a holistic psychologist, turned the pain from two betrayals from her family into her purpose. It was through her own healing that she discovered a unique process for dealing with betrayal. Her groundbreaking research has been featured on Fox, CBS, Dr. Oz, and twice as a TedX speaker. Her personal journey also led Dr. Debi to open an institute to help others, called the Post Betrayal TransformationⓇ Institute, a first-of-its-kind in the space for helping people to heal from the physical, mental and emotional trauma of betrayal. She's also the author of six books and the host of the podcast, "From Betrayal to Breakthrough." On the show, she shares how pain can be a catalyst for purpose, how she turned her personal journey into a business, and the ground breaking discovery she made about betrayal.

Quote:

"

Betrayal feels so different from other trauma because it feels so intentional. We take it so personally and your entire self is shattered. Rebuilding is always a choice, whether you rebuild yourself and move on, or you rebuild something new from the ground up with the person who hurt you. Trauma is the catalyst for transformation. I am a big believer that your experiences are given to you to do something big with them.

" - Dr. Debi Silber

Links:
Watch a clip from Sheri's episode below and listen to the full episodes here.
Next week I will be highlighting the final seven amazing women who were on Season 1 of the show. Stay tuned!
I can't put a value on the inspiration Season 1 has provided to me. If this season touched your heart or lit your fire, please leave a review, share with your friends, and reach out to me on instagram.
I am already making plans for Season 2, and I can't wait to sit down with even more women of influence. If you or someone you know would be a great guest on Season 2, please fill out this form here.
Connect with me below!
Connect with Joy: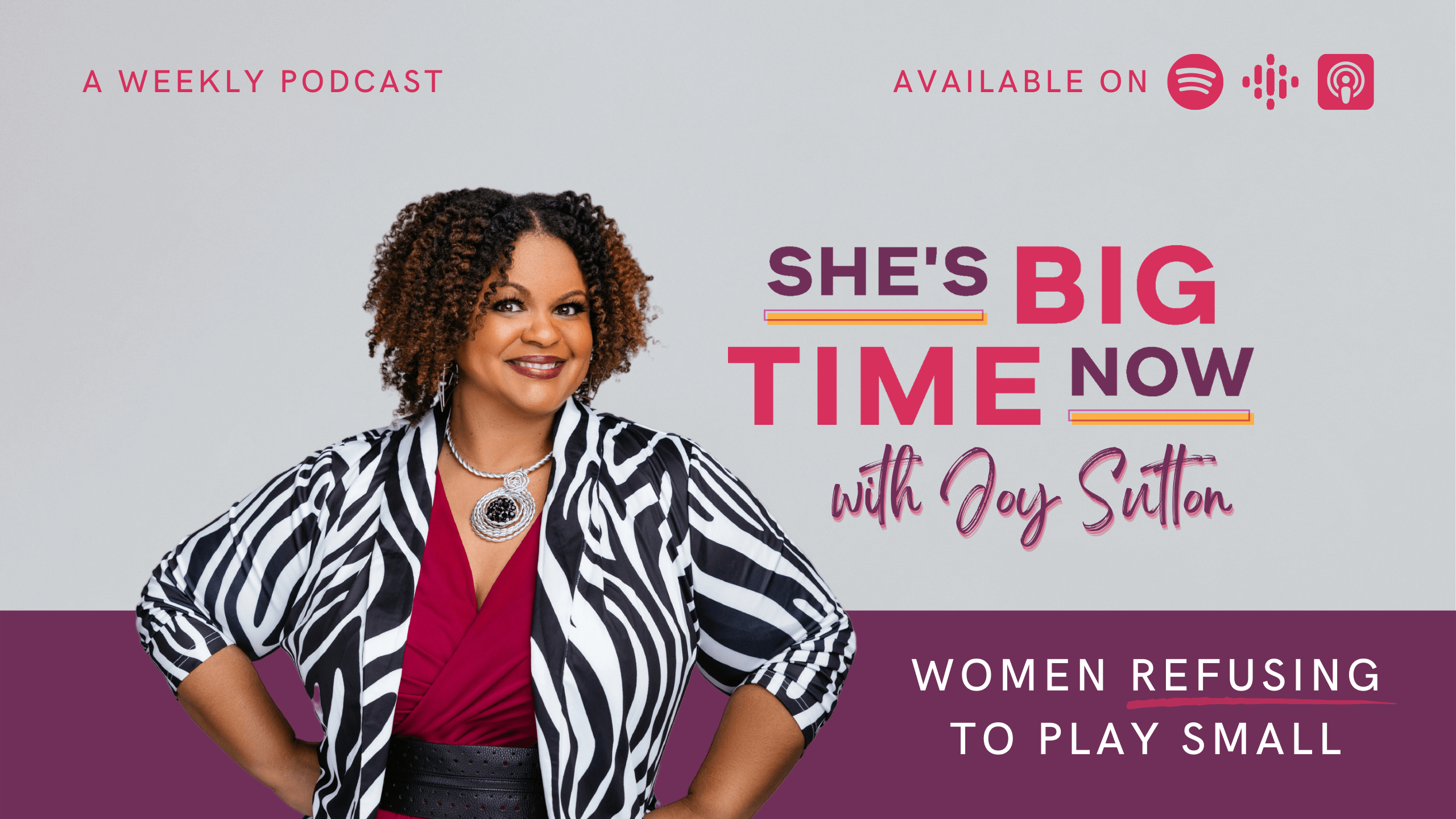 Subscribe to the show so you don't miss any more episodes, share, and leave a review so that others can find it: shesbigtimenow.com
https://www.instagram.com/joysuttonmedia
https://www.facebook.com/joysuttonmedia
https://www.linkedin.com/in/joy-sutton-671b0953
To book Joy for your event, visit www.thejoysutton.com
Leave me a voice message here: